NOVEMBER 13, 2023
Verstappen tested a Ferrari racer at Mugello?
Max Verstappen got at the wheel of a Ferrari racing car, the Swiss newspaper Blick reports.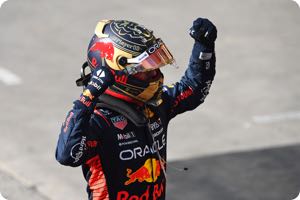 However, it was not a Formula 1 machine doing laps at Mugello, but instead a Ferrari 296 GT3. The Red Bull driver's mission? To give a young driver he supports, Thierry Vermeulen, some good tips.
Vermeulen is the son of Verstappen's manager Raymond Vermeulen, and the 21-year-old Dutchman now races a Ferrari GT car with Verstappen.com branding.
Max was able to give him some good tips after a few laps, Raymond told Blick's veteran Formula 1 journalist Roger Benoit.
Formula 1 is not a goal for us. I know which way is up - the air is far too thin for that. So we stay away. There are other interesting categories in racing.
Triple world champion Verstappen also made a stopover at the young Vermeulen's Emil Frey team in Safenwil, Switzerland, on Saturday.
I'm happy to help Thierry, Max confirmed.
We're something like a big family, and I'm also a GT and sim racing fan.
As for Verstappen's F1 boss Dr Helmut Marko, he is quoted as saying: One day, Max will found his own GT team. He's just a real racer.
(GMM)