NOVEMBER 13, 2023
Rapidly-improving Alpha Tauri eyes Williams
A change of approach and the arrival of Daniel Ricciardo sees Alpha Tauri now eyeing Williams' seventh-place in the 2023 constructors' championship with two races to go.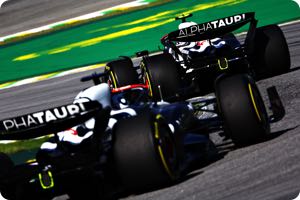 Earlier this year, before the Red Bull-owned team ousted the underperforming Nyck de Vries, Alpha Tauri's car was clearly among the slowest overall on the 2023 grid.
But with Alfa Romeo and Haas already in the rear-view mirror, the team is now targeting Williams' seventh.
We stopped working on this year's car many, many months ago, Williams team boss James Vowles insists. It could mean we're putting our seventh place at risk, but I'm still very comfortable with the decision we made.
As the team struggled earlier in 2023, Alpha Tauri changed tack and vowed to get closer to team owner Red Bull and to drastically improve the current car.
The Singapore upgrade was the start, new team CEO Peter Bayer told Auto Motor und Sport. Since then, we have brought in further parts to optimise the package.
The German magazine speculates that big brother Red Bull had a hand in this. By next season at the latest, the report added, they want to exploit all the synergies permitted by the regulations.
But another big part of the improvement was powered by Australian Ricciardo's far greater ability to set up a car than was the sacked rookie de Vries.
Daniel got extremely involved and helped the engineers, Bayer confirmed. "Since then, the drivers have expressed great satisfaction with the car during meetings.
We have the tyres well under control and we are no longer the slowest on the straights, Bayer added. "In top speed we are now in the middle of the field.
The good results have given the team a jolt, he said. "Everyone can see that things are looking up. That the upgrades are working. That the drivers are becoming more confident. You see them attacking.
And when the risk pays off and it works, it infects everyone in the factory.
Outgoing team boss Franz Tost said he had no doubts that 33-year-old Ricciardo would be able to shake off his McLaren debacle with Alpha Tauri's support.
What he lacked there was faith in the car, faith in the team, he is quoted by as-web.jp. That's why he wasn't able to perform at the level he normally could.
(GMM)