SEPTEMBER 11, 2023
Renault CEO says axed Szafnauer broke F1 promises
Renault's CEO has justified his decision to dump Alpine team principal Otmar Szafnauer.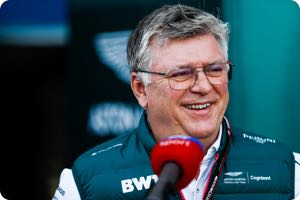 The Renault-owned Formula 1 team shocked the paddock at Spa-Francorchamps just before the summer break by announcing that Szafnauer would be departing after a mutual decision.
Szafnauer denied it was mutual.
I don't know why this decision was made, he said in August. But if the decision-makers don't have the right information, they can't then take the right steps.
Renault CEO Luca de Meo has been quiet about the turmoil since then, but he has now broken his silence in conversation with the Spanish sports daily Marca.
He suggested the existing management was dumped for performance reasons.
They promised me things that they did not fulfil, de Meo said. "When you say something to your boss, then you have to do it. That is in the dynamics of a company.
I did not force them to set objectives. They set them themselves and they did not work.
However, Szafnauer had alleged that his disagreement about Alpine performance was actually that Renault was trying to succeed prematurely.
I think Luca de Meo wants, like everyone in Formula 1, instant success. And unfortunately, that is not how it works, he said.
De Meo, meanwhile, hit back at suggestions that the recent management turmoil is actually a prelude to Renault moving to sell the remainder of the Enstone and Viry-based outfit.
All these stories that I would like to sell the team are nonsense, he said.
F1 is part of the Alpine project, as are endurance and other races, so we are moving forward and we have to develop.
(GMM)