NOVEMBER 5, 2023
Ferrari reserve filling in for sick F1 mechanics
A new and unusual 'mechanic' could be on pitstop duty for Ferrari in Brazil.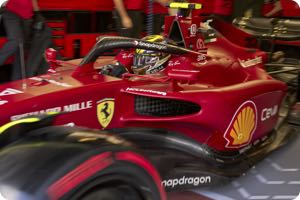 According to the French broadcaster Canal Plus, several red-clad mechanics have fallen ill in Brazil, triggering an unusual shortage of team members.
So serious is the shortage that reserve driver Robert Shwartzman has been lending his assistance to fill the gaps by supporting mechanics as they worked on Charles Leclerc and Carlos Sainz's cars in the Interlagos garage.
Right now it's unclear who will be doing the pitstops, the source told Canal Plus. "This is not a joke, it's a fact.
So, it's possible that Robert will help the team with that because they are short-handed.
(GMM)