SEPTEMBER 13, 2023
Alpine attitude made Alonso transition easier says Krack
Mike Krack says Alpine made it "easier" for Aston Martin to secure the services of two-time champion and Formula 1 legend Fernando Alonso this year.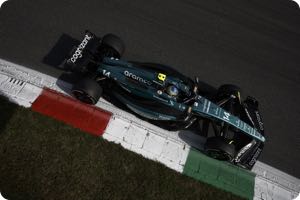 So far, the 42-year-old Spaniard's latest team move has been an overwhelming success, although team boss Krack admits he initially had his doubts.
First of all, you have the normal expectations of a driver who has 350 races, two world championships, 32 wins, and is going from a team that was fourth on paper to a team that was seventh, the Aston Martin chief is quoted by motorsport-total.com.
I've had these things before. Jacques Villeneuve came to Sauber as world champion too, said Krack, who came into Formula 1 more than 20 years ago as a BMW engineer.
Alonso also arrived at Aston Martin with a certain reputation for being a difficult personality.
I thought 'This is going to be really difficult'. But from day one it wasn't, Krack said.
From day one, it was positive energy and maximum determination that pushed us forward.All I can say is that I was blown away from day one by the approach, the energy he showed and the impact it had on the team.
It's something that's honestly difficult to describe, the Luxembourgish engineer explained.
Alonso has said several times since making the switch that he was put off by Renault-owned Alpine's trepidations about his age when they were negotiating a potential contract extension last year.
We don't even talk about it (Alonso's age), Krack insists. "Only you (reporters) do that.
"We have two drivers who are totally focused and we don't really think about it. I think we were lucky that his previous team made quite a story out of it.
That made it easier for us, he smiled.
Krack admits that a more mature Alonso also made the transition surprisingly smooth.
I think the time away from Formula 1 made him a different person, he said. "They really are two different personalities.
"I think he is very mature now and enjoys what he does. And he knows that being a tenth faster than his teammate won't change his career.
So what he can now bring in terms of experience and determination is something very positive.
(GMM)