NOVEMBER 25, 2018
Ocon without seat will be reserve driver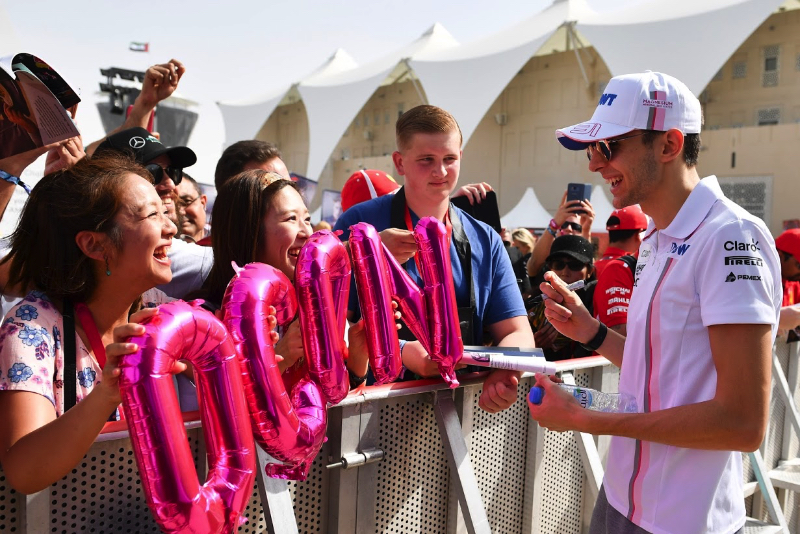 © RV Press
Toto Wolff says Esteban Ocon could be reserve driver at more than just one team in 2019.
The Mercedes boss announced in Abu Dhabi that the Frenchman, having lost his Force India seat, will instead be reserve driver for the German works team next year.
"We were going to issue a press release but I accidentally let it all out," Wolff said.
"He will be the reserve driver not only for our team but also Force India. I expect that he will work closely with our team and possibly others."
For instance, a reserve role for Ocon at Mercedes-powered Williams is also possible.
Claire Williams said in Abu Dhabi: "We've just announced Robert (Kubica), and you already want me to announce something else?"
Former F1 supremo Bernie Ecclestone said it is a shame 22-year-old Ocon has been left without a seat.
"I have been impressed with his performances over the past two years and I cannot believe that he doesn't have a car for next season," he said.
That could change for 2020, amid strong rumours that Ocon is being lined up to replace Valtteri Bottas.
"Valtteri has responded to the competition from Ocon absolutely correctly," said Wolff.
"He said that he is always under pressure and he has to perform. I wish he had more luck, but in the first half of the season he performed very well.
"He knows what he has to do," he added.
(GMM)
Other stories for NOVEMBER 25, 2018