NOVEMBER 23, 2018
Sainz to test McLaren next week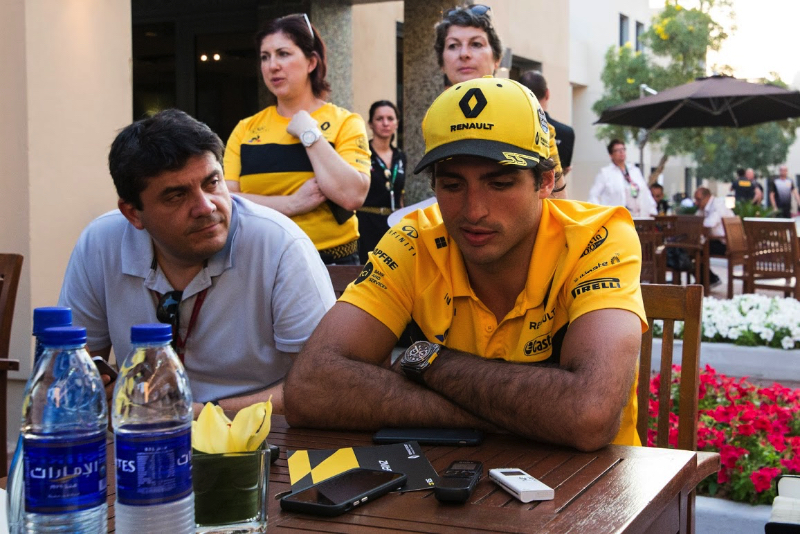 © RV Press
Carlos Sainz will get his McLaren career off to an early start.
Both Renault and Red Bull, who have contracts with the Spaniard, have apparently released Sainz to test the 2018 McLaren next week in the post-race Abu Dhabi test.
But the 24-year-old says he is still focused on rounding out the season in yellow.
"I'm not thinking about it (the test) yet," Sainz said in Abu Dhabi.
"I have a formula one race ahead of me, and when that is the case, you have only that in mind. I want to race and finish the year well," he insisted.
"I'm sure that from Monday, even late on Sunday, I will have the thought to try the McLaren and see what the car is like," Sainz said.
He says he has had a good season with Renault.
"To be fourth in the world championship was the big goal and we are there, so it's a step forward compared to last year," said Sainz.
"Not so much in terms of performance, but in terms of the team it has developed a lot and I am proud to have been part of it."
Some say McLaren is a big step backwards for Sainz, but the Spaniard said he is joining one of the most decorated teams in F1 history.
"You only have to look back six years to find a team that was winning races, so I trust the team a lot, especially with the changes that have been made recently.
"It is a team that wants to win again and you can feel that. From the moment they saw that I could be free for next year they showed interest in me, so I am looking forward," Sainz added.
(GMM)
Other stories for NOVEMBER 23, 2018