NOVEMBER 10, 2023
Cadillac will not jump ship to another F1 team
General Motors has ruled out making the switch from hopeful eleventh Formula 1 entry Andretti to an existing team.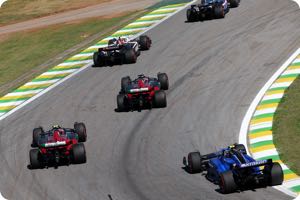 Late in October, Associated Press sports writer Jenna Fryer cited three insiders who confirmed that F1 bosses asked General Motors if it would partner with someone other than Andretti.
Andretti, in alliance with iconic GM brand Cadillac, has been given the green-light by the FIA to enter F1 as soon as 2025. But the bid is facing fierce opposition not only from the existing 10 teams but also the sport's commercial rights holder owned by Liberty Media.
General Motors president Mark Reuss, however, insists the Cadillac deal will not simply be shifted from Andretti to another team.
GM is committed to partnering with Andretti to race in F1, he said.
The collaboration between Andretti and Cadillac brings together two unique entities built for racing, both with long pedigrees of success in motorsport globally.
Fryer now reports that a small group of executives will be trackside in Las Vegas next weekend in hopes of jump-starting the flailing Andretti project.
Andretti told AP at last month's US Grand Prix that F1 president Stefano Domenicali was not returning his calls or texts, she claims.
(GMM)