JANUARY 29, 2003
McLaren propagates good will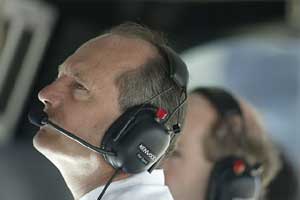 Ron Dennis has kept a very low profile in recent weeks following the FIA's moves to cut costs in Formula 1. Finally however Dennis has explained his views on the subject.
Dennis said that if the "new rules" are "viewed to be beneficial for the sport and this puts a positive spin on the perception of F1, then whatever view we have should be expressed in a constructive way - such as through behind-the-scenes lobbying, to try to put forward a different view to vary people's opinions - and not in a destructive way."
McLaren's Martin Whitmarsh says that the regulations "are not agreed for the start of the year" and that McLaren will be working with the FIA to "tune" the ideas being discussed "in as constructive a manner as possible."
To date McLaren has been seen as the team which is most vehemently opposed to the changes so the apparent attempt to paper over the cracks between McLaren and the FIA is interesting.
Whether this is an attempt to create good feeling or a smokescreen to cover other moves remains to be seen. There are rumors doing the rounds that the disgruntled teams may be planning to go to the European Union Competition Directorate arguing that the FIA has overstepped its mark as the sport's legislative body.