JANUARY 4, 2003
Katayama heads for the desert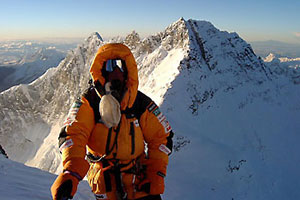 Former Formula 1 driver Ukyo Katayama is not a man who trumpets his triumphs but as he set off on this year's Paris-Dakar Rally, across the Sahara Desert, he mentioned in passing that in October he climbed Mount Everest - and he reckons that the Paris-Dakar Rally is harder!
Katayama's expedition on Everest reached the mountain's southern peak at 8,751m. But because of bad weather was not able to get to the main peak (8,848m) before having to turn back. Katayama, who drove in F1 between 1992 and 1997 with Larrousse, Tyrrell and Minardi and finished second at Le Mans in 1999, has in recent years climbed Mts Kilimanjaro and Aconcagua and in October 2001 got to the top of Cho Oyu (8,201m).
"The Dakar is much harder," Katayama said. "It's harder than the Le Mans 24 Hours, harder than F1. As far as I am concerned it's the hardest race in the world."