JANUARY 28, 2002
Webber's big moment?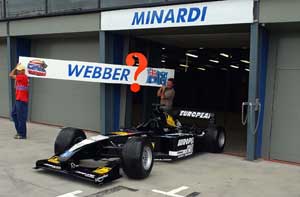 THE news that Prost Grand Prix is going out of business could signal the arrival of Mark Webber as a Formula 1 driver with the KL Minardi team. Webber has been testing with the team in recent weeks and has been hoping that the musical chairs of the F1 circus would open up a chance for him.
Down in Australia, hopeful locals are already making plans just in case Webber does land the drive...