AUGUST 30, 2018
Mercedes not used to losing says Arrivabene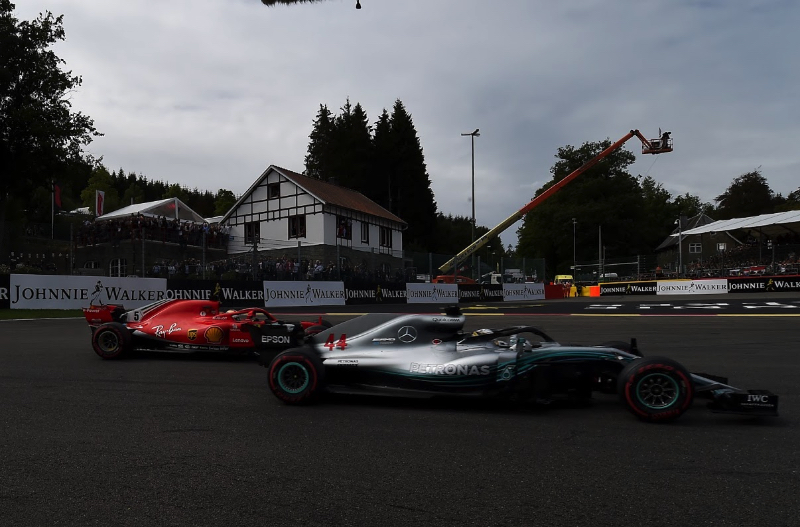 © RV Press
Maurizio Arrivabene says Mercedes is adjusting to the idea of being beaten in formula one.
Mercedes has utterly dominated in the 'power unit' era, but most insiders now agree that Ferrari has hit the front in 2018.
It left Lewis Hamilton wondering after Spa if the Maranello team has a "trick" engine.
When asked about Mercedes' defeat in Belgium, Ferrari team boss Arrivabene said: "They are not used to it.
"We were silent, we took punches left and right and we got up. We are used to it, they are not," he said at a pre-Italian grand prix event in Milan.
Coverage of Hamilton's "trick" comments has been mixed. Some say the insinuations of cheating have some merit, while others simply applaud the work done at Maranello.
"I read many articles that talk about our guys who work so well on the car," Arrivabene said.
"But then in the team I had to remind everyone that we are not ahead, we are chasing, so we keep our heads down," he added.
The Italian said Ferrari can cope with the enormous pressure of delivering for its 'Tifosi' this weekend at Monza.
"For us it would be a dream and a gift to give all of Italy, but the responsibility has always been there.
"This year there is more pressure because we won the previous race, but this is racing and we are used to it," Arrivabene said.
"We are still a young team and I do not guarantee anything for the end of the season, but everyone wants it -- and you know what I mean."
(GMM)
Other stories for AUGUST 30, 2018